SIERRA NEVADA WORLD MUSIC FESTIVAL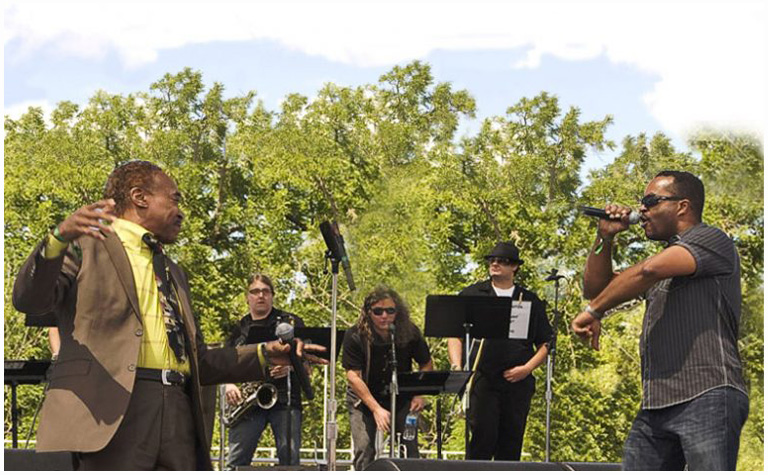 Sierra Nevada World Music Festival
In 2019 concert goers saw an absence of the Sierra Nevada World Music Festival from their summer calendars. For the first time in 25 years, the festival was cancelled due to the poor health of founder Warren Smith.
Since 1996, Dub Nation has played the festival 5 times. After a long hiatus, an exclusive performance in 2012 featured former lead vocalist of the Spinners and the Temptations, GC Cameron. The line up included Jimmy Cliff, Linton Kwesi Johnson, Israel Vibration and Luciano. Dub Nation founder Frank "Fantom" Caruso and his company Nationrizn Entertainment have provided the festival with artist logistics and organization for over a decade.
Making up the Dub Nation band along with Caruso are original members Peter Nuessmann, John Caredio, Kenny Schick and Paul Dawson. They were joined onstage by some very special guests. Most notably was Motown vocalist GC Cameron, who delighted the audience with his power and soul. A reggae version of The Temptations "I Wish it Would Rain" had the crowd singing along like never before.
Kimiko Joy and Omega Brooks backed up GC vocally with their sweet harmonies, as David Rampley's tasty guitar solos echoed across the mountains. Chris Cortez of Native Elements and a producer and DJ on Jazz 91 station KCSM held down the set with tight rhythms and drumming. Rounding out the line up was trombonist Greg Saul and the skanking team of Lee Smith and Cameron Nuessmann.