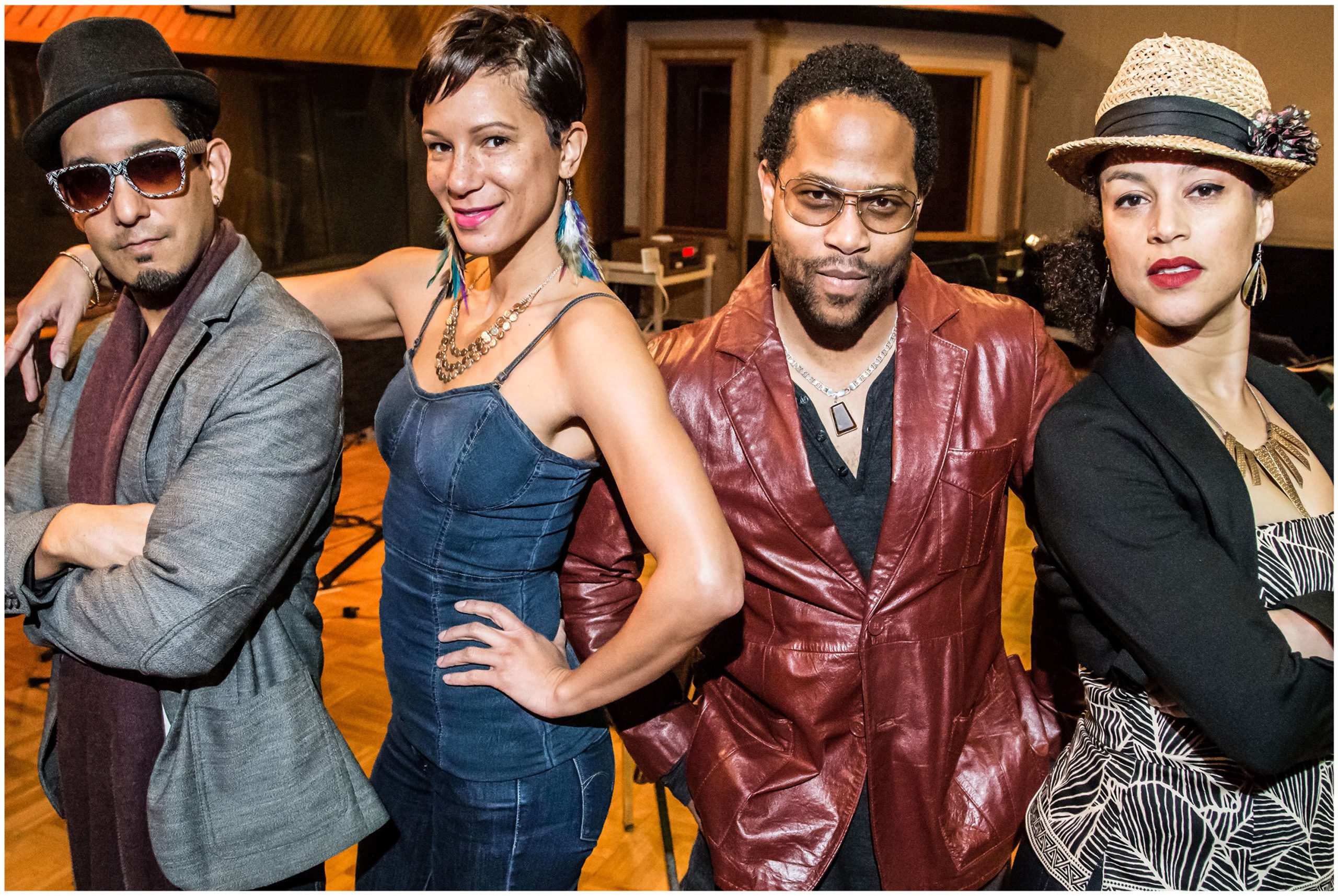 Rise of a Nation
Dub Nation released their fifth album Heart of a Warrior in 2019, celebrating 25 years in the business. Heart of a Warrior showcases several previously unreleased dub mixes from their album Tuffer than Tuffist.
The San Francisco based group began in 1994, and presently features the vocal trio of Luqman Frank, Kimiko Joy and Omega Brooks. Their voices lift up the Reggae sound with influences of R & B and Motown. Also joining the group is Motown veteran GC Cameron, who founding member Frank "Fantom" Caruso met during their time together in The Temptations.
They released their debut album, "One Great World." In 1996 and tour dates immediately ensued. Their follow up
"Let the Truth be Known" in 1998 would lift them into the status of a premiere American reggae act, and earned them a California Music Award in 1999.
Since then the band played all the major American Festivals across the U.S. like Reggae on the River, The Sierra Nevada World Music Festival, Reggae in the Park San Francisco Golden Gate Park, The Oregon Country Fair, Bob Marley Days, and The Vermont Reggae Festival.
Along with their soulful vocals, thumping bass and precision guitar work, the sound relies heavy on their sizzling three piece horn section. Their horn driven Reggae sound reminiscent of groups like Burning Spear, Aswad and Israel Vibration is what sets them apart. Look for them in 2021 at a venue near you!